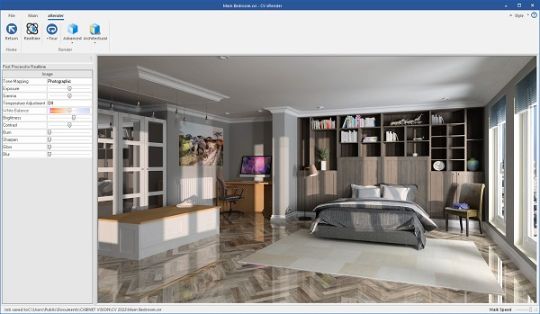 CABINET VISION
The most widely used software in the industry globally for the manufacture of furniture, joinery and kitchen cabinets. Go right from 3D presentations to manufacturing in moments. Our S2M Center will generate NC code for most CNC machines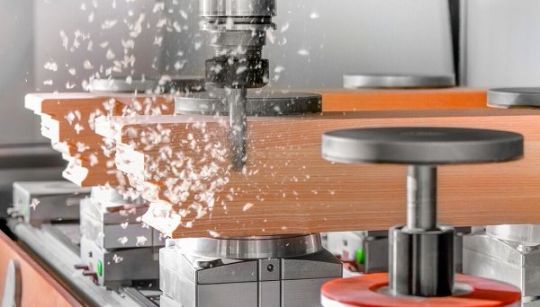 ALPHACAM
An intelligent and intuitive CAD CAM software for Woodworking, Metal & Stone Cutting. The emphasis behind ALPHACAM is to provide customers with productivity, reliability and flexibility. This can be found in all our modules which include Routing, Milling, Turning with 2-axis to 5-axis Machining.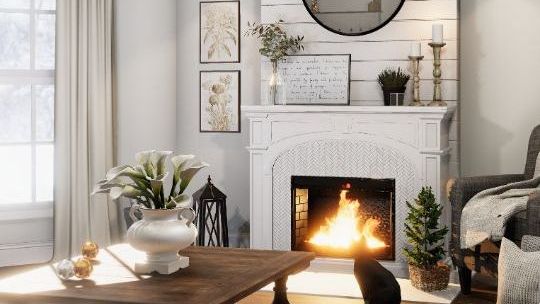 Vortek Spaces
A revolutionary sales tool, allowing kitchen and bathroom designers to use virtual 3D technology.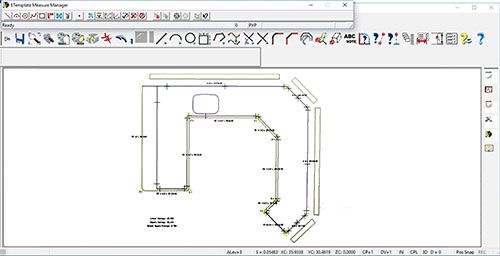 eLaser
eLAser develops and integrates hardware and software technologies to create 3D measurement solutions. Laser measuring ensures you efficiently gather information onsite and send it back the office to begin detailing in a variety of industries.
About us
CABINET VISION
CABINET VISION makes it simple for furniture, woodworking, or casegood manufacturers of all sizes to play to their strengths, by using a single, fully modular software package to go from design to manufacture.

With CABINET VISION you buy only the features you need. This allows you to evolve and grow your software usage in line with your business, making CABINET VISION highly scalable and cost-effective.

Enhanced usability makes it even easier to visualise and efficiently perform a full range of tasks, while responding to changing design requirements, whether making high-end bespoke pieces or basic elements.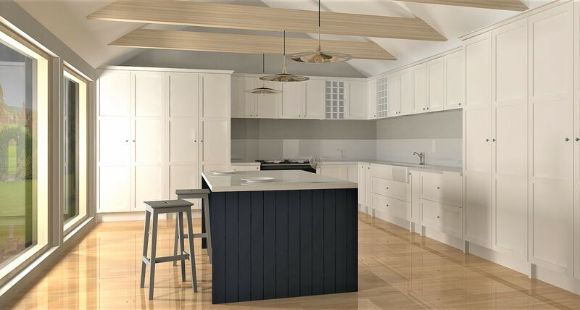 Originally developed by cabinetmakers for cabinetmakers
Fast, practical and precise, CABINET VISION excels at rapidly and seamlessly converting designs into all the information you need on the factory floor to manage manufacturing process. And an intuitively simple parametric function means you can capitalise on previous bespoke designs by resizing elements without reprogramming. The result is a faithful reproduction of designs and the reduction of both time-consuming processes and human error.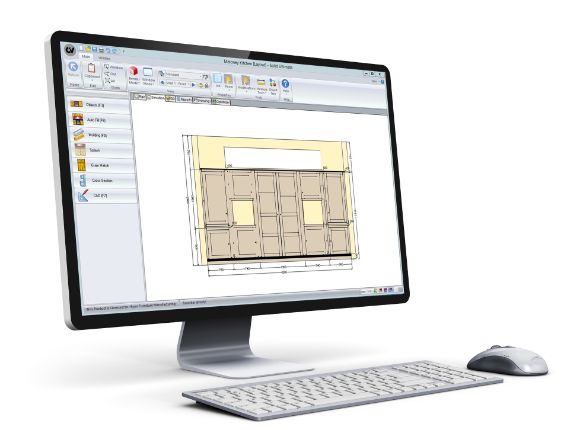 Easy to use
CABINET VISION. Intuitively easy-to-use, it allows you to create on-screen three-dimensional presentations of the final product while simultaneously generating the necessary production information for the shop floor.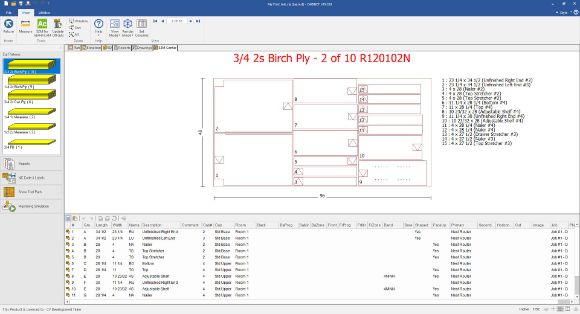 S2M CENTER
By automatically producing machine ready G-Code for a wide variety of CNC machinery, S2M CENTER takes designs straight from Screen to Machine™

S2M CENTER has the capability to intelligently programme machinery by analysing part geometry and automatically creating toolpaths, choosing the right tool, and selecting the speed and feed rates. And if you use multiple types of CNC machinery you can rely on S2M CENTER to automate workflows and send the right part, to the right machine, at the right time.

ALPHACAM
Proven machine compatibility
Ease-of-use is just one of the reasons that ALPHACAM is the industry standard and system of choice for programming CNC routers. Tooling and machining techniques unique to this industry are accommodated by ALPHACAM's dedicated Router features.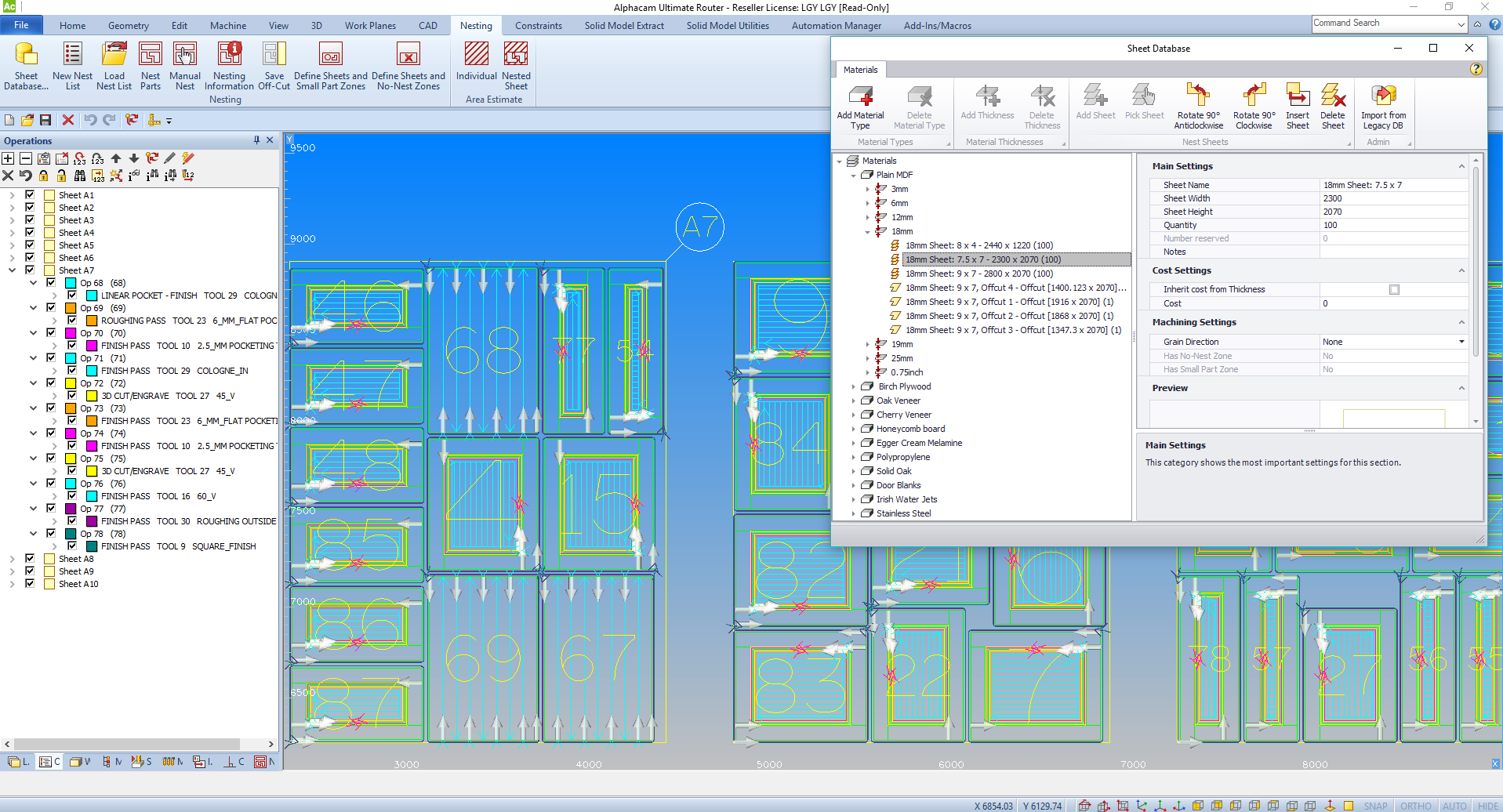 Minimize waste by getting the most parts per sheet of material
Nested manufacturing is made easy using ALPHACAM's xNesting multiplier. Parts can be selected directly from the screen or as a kit; their orientation fixed, if grain direction needs to be maintained or rotated to any angle. Nesting supports tool lead in/out, support tags for small parts, avoiding loss of table vacuum and multiple depth cuts, if an onion skin is required.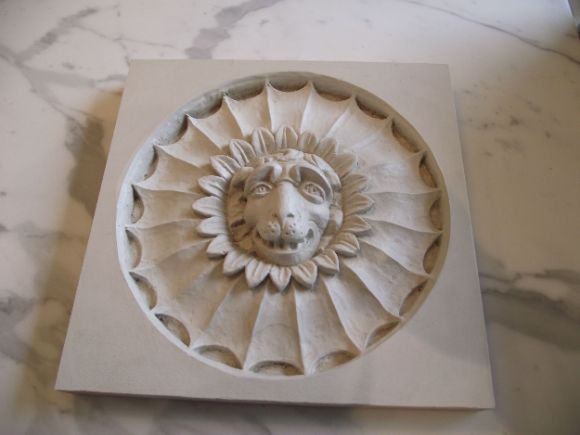 ALPHACAM Art
ALPHACAM Art combines Vectric's Aspire artistic design software with the market leading ALPHACAM manufacturing software.

ALPHACAM Art is a full featured, easy to use solution for users wanting fast creation of 3D relief models with quick, efficient tool path creation and the generation of reliable, machine ready CNC code.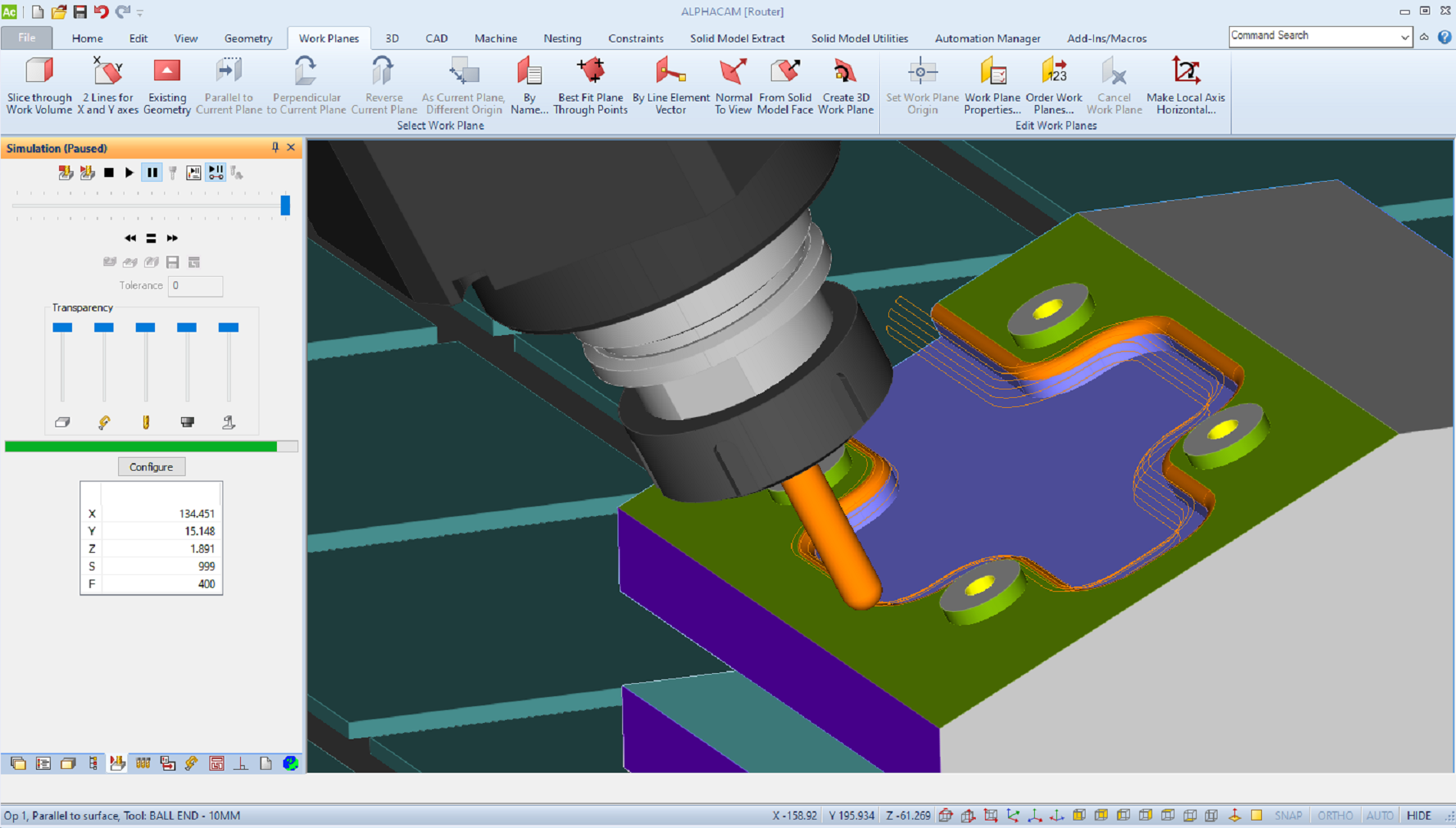 Unlock new axes for machining your parts from any angle
For manufacturers that have 4/5-axis machinery but don't need the complexity of simultaneous motion toolpaths, the xPositional multiplier is the perfect solutions. By unlocking an additional axis, you will be able to program your machine to cut from any angle.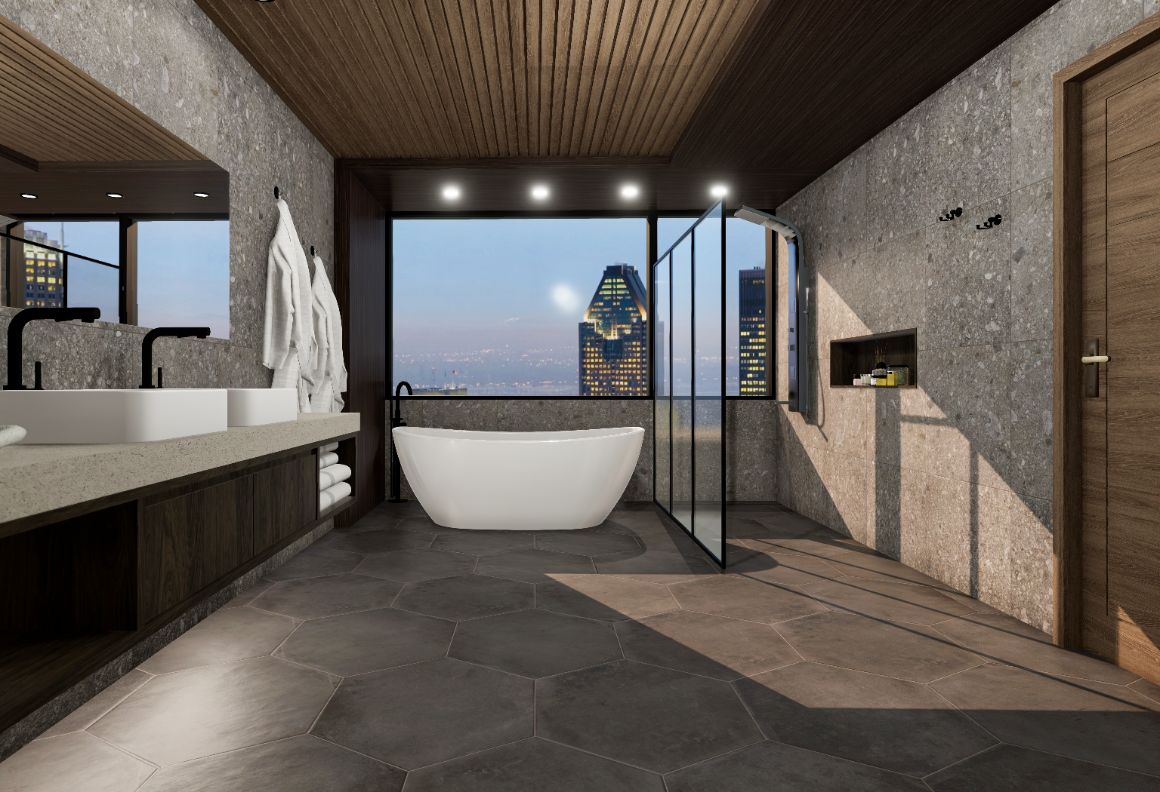 Vortek Spaces
Design professionals can user their favorite CAD software to design, and then use VORTEK Spaces to present. Your vision, your ideas and projects deserve to be presented live in a stunning way: live 3D walkthroughs, images, videos, 360 videos, virtual reality (VR) and much more!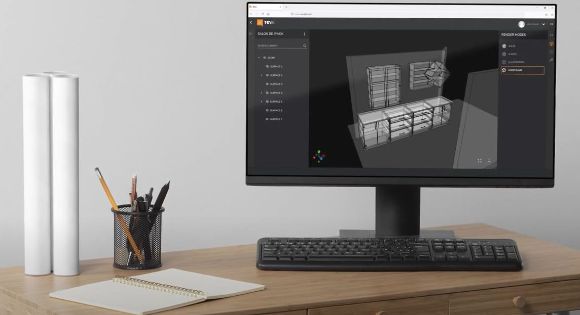 Teva 3D
Living in the digital era, working remotely and going paperless are becoming standards. TEVA is a great solution for reviewing technical projects plans between professionals, production or manufacturing follow-up and on-site installation.

To be used by employees on the shop floor, installers and more. You export your CAD project from your favorite software, upload in on the website, and you can now share your project to anyone that is required to see it.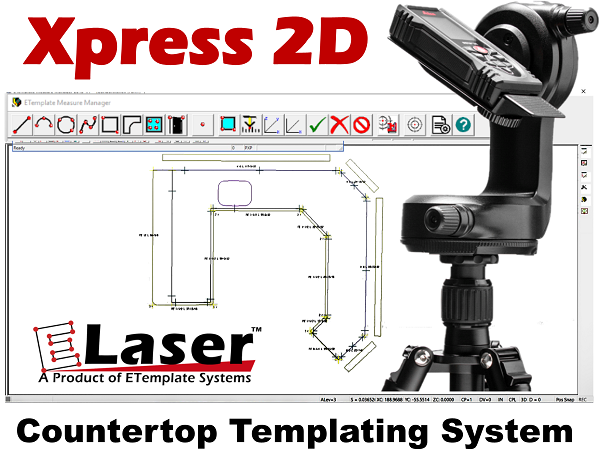 eLaser
The countertop feature of the ETemplate Measure Manager™ software automatically draws a digital template as the space is being measured. The user predefines standard specifications as defaults in the software that may be modified as needed based on customer specifications.

About us
Support and Training
SCS SEA Support Services
Our team of experienced service technicians understand the problems that you face and are here to work with you to help maximise your investment as we recognise that your future success is reliant on the quality of the service we provide to you.

Please contact our Team by emailing support@cabinetvisionseasia.com and they will be able to provide initial information, guide you through Help Files or send you to helpful videos.

Some circumstances may require a support technician getting online and using remote access to help you through your inquiry.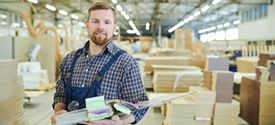 Take it for a Test Drive
The Test Drive program has been designed to give you the chance to evaluate our software to see how it can help you become more efficient and profitable. A number of companies are falling behind their competitors by still relying on manual programming, or use inefficient CAD/CAM software to design and manufacture their products.